About This Gig
Hello,
I am a full stack web developer and working with React Js, Next JS, Typescript, and Tailwind CSS since 2018 and building nice, clean, and responsive websites.
I have completed over 200+ websites using all the modern technologies like React, Next js, Typescript, Tailwind CSS, and all the other related technologies here on Fiverr and outside of Fiverr.
Services I offer:
React js, a single-page application
Next js, server-side rendered application
A static site using next js
Tailwind CSS
Responsive design
Firebase for real-time database
Typescript
Redux
API integration
Figma, Adobe xd to React Next js
React form with Formik and Yup or React hook form
Web development and web design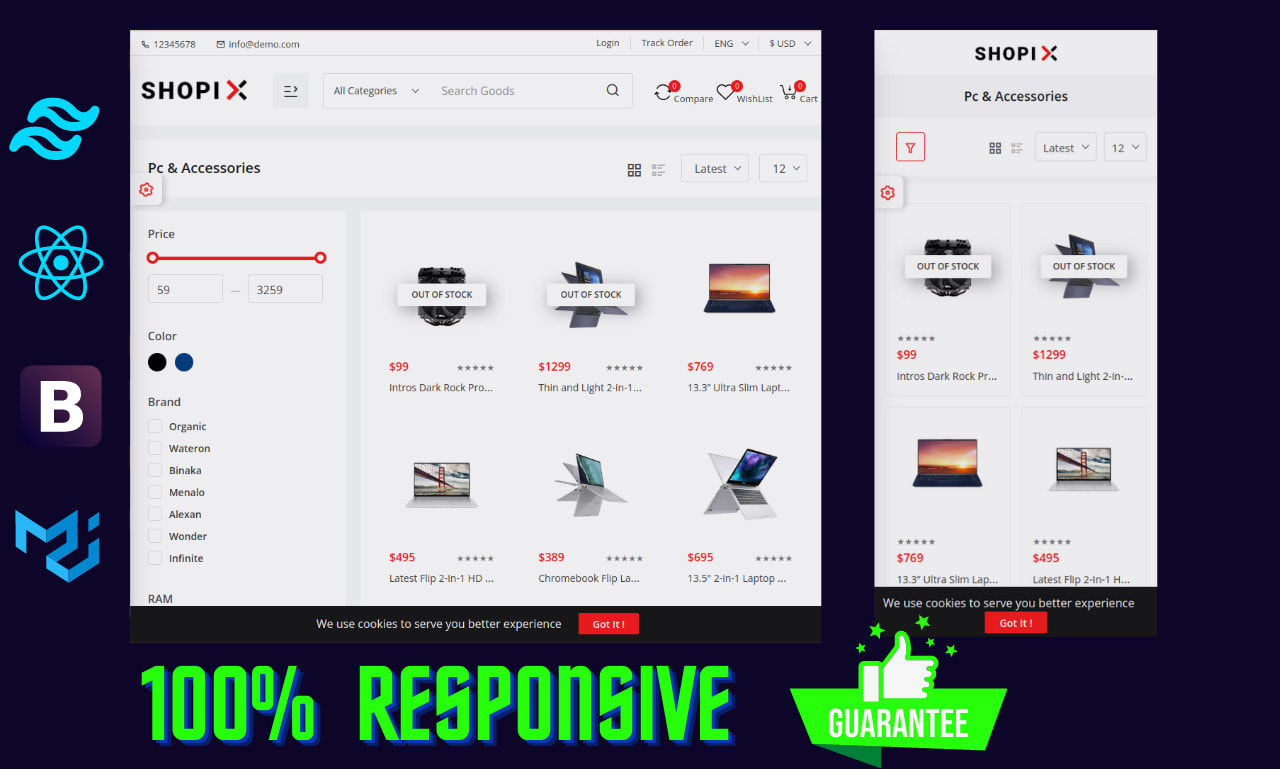 Why choose me:
Designing or Developing a website is not the end of the world, there is always more.
I believe with a good-looking website it's also essential to maintain best practices for project structure and writing code.
Clean code with proper commenting.
Best practice on coding with proper comments
Proper project structure.
Reusable component in react JS and next JS.
100% client satisfaction.